The right alloy to enter deep space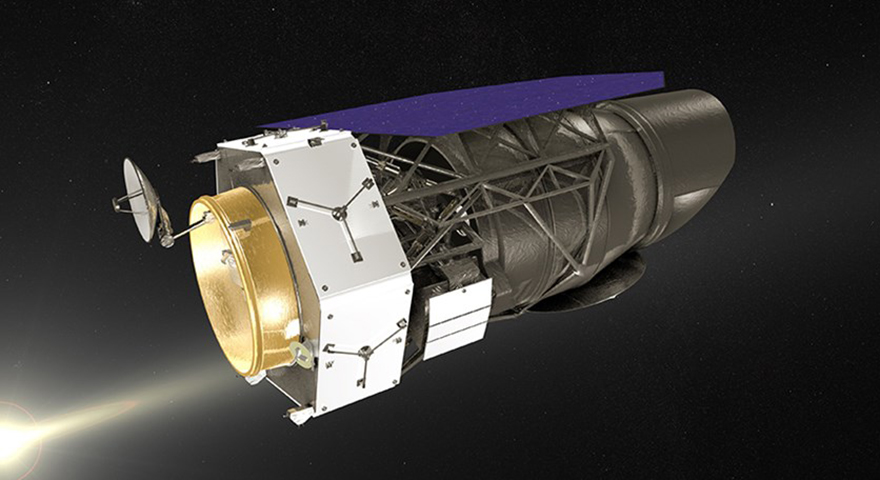 Much of space remains a mystery to mankind, with its hidden galaxies and dark energy. A new NASA telescope, with components from Sandvik, will provide a better understanding of what is really taking place in outer space.
The universe is expanding rapidly with galaxies moving away from one another at greater and greater speeds. No one is really sure why this is happening but astronomers propose that an additional, previously unknown energy, called dark energy, is responsible for the acceleration.
Our substrate remains stable over a wide range of temperatures and it can be precision-machined.
The Wide Field Infrared Survey Telescope (WFIRST) is a new, space-based telescope that will help astronomers improve their understanding of dark energy. When the National Aeronautics and Space Administration's (NASA) telescope is launched from Cape Canaveral in the mid 2020s, astronomers will be able to image much larger portions of the sky than ever before – an incredible 100 times the field of view of the famous Hubble Space Telescope. The images from the telescope will uncover millions of galaxies.
Rigorous testing
WFIRST uses a Wide Field Instrument with special filters to image large portions of the sky at once. Components made from Osprey® controlled expansion (CE) alloys are at the heart of the focal plane, which is the main area of the instrument for taking images of space.
"The detectors are very fragile components that need to be precision mounted on pedestals which in turn are located on a mosaic plate," says Dr. Andrew Coleman, Head of Sandvik business unit Powder. "Sandvik is supplying over 150 pedestals and at least six mosaic plates, each holding a detector array with 18 tiles."
Anything you put on an instrument that is going into space needs to be tested again and again for the highest degree of reliability
Rigorous testing has been conducted to ensure these vital components do not fail on the final mission.
"NASA is at the leading edge when it comes to reliability and assurance-critical applications and they have very stringent quality requirements," says Stuart Sillars, CE alloys Group Manager. "Anything you put on an instrument that is going into space needs to be tested again and again for the highest degree of reliability so that when something is finally launched, it will not fail."
The right alloy to enter deep space
"Sandvik has been involved in previous telescope projects, including the Cosmology Large-Angular Surveyor, or CLASS, developed with scientists from Johns Hopkins University along with NASA and other partners, but this is the first time that a product with Osprey® CE alloy components will be launched into deep space", Coleman adds.
"We are working with NASA to understand their needs and collectively determine what we can achieve in applications that have never been tried or tested previously," Coleman says.
For this particular project, NASA wanted a product that could match the thermal expansion properties of their detectors at low temperatures. Osprey® CE6F alloy fits the bill.
"Our substrate remains stable over a wide range of temperatures and it can be precision-machined," says Coleman. "It is also lightweight which is very important for launching into space."