Products & Applications
We offer a wide range of Osprey® controlled expansion (CE) alloys suitable for use in, for example, structural products, thermal management products and wafers.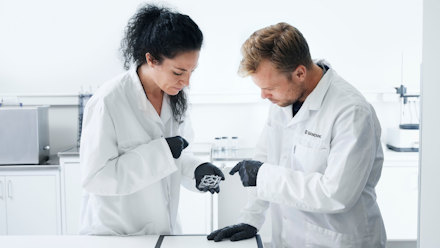 Discover our range of Osprey® controlled expansion (CE) alloys and compare them to find your match.
Alloys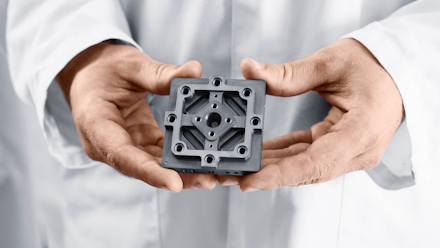 Our CE alloys are used in, for example, structural products, wafers and thermal management products.
Applications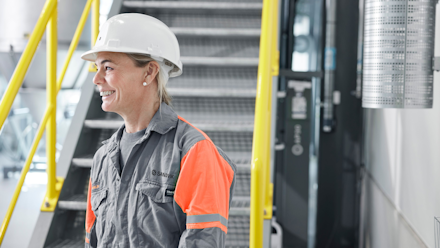 Learn more about how properties and techniques differ depending on which CE alloy you work with.
Working with CE alloys
Explore Osprey® CE alloys
Browse our FAQ to learn more about our controlled expansion alloys, their advantages and possibilities.
Build-to-print
process
Material selection

Our experts can assist in the selection of the correct CE alloy for your specific application. Our program of CE alloys offers a wide range of mechanical and thermal properties.

Depending on your requirements and priorities we can guide you through the selection process or work collaboratively to develop a solution.

Design and manufacturability

Within the range of CE alloys there are multiple aspects to consider with regards to design and manufacturability.

The CE alloys in our portfolio vary in Si content from 27% to 87%, offering a wide range of mechanical properties, which all need to be considered when designing a component. Our experts can provide feedback on designs to improve the manufacturability in CE alloys.

View our range of CE alloys, including mechanical properties

CNC/EDM manufacturing

Sandvik is well known globally for its experience and expertise in special alloys and metal cutting. The CE alloys team has leveraged this knowledge to develop specialist tooling and processes to produce high-quality components from advanced materials.

We have a fully equipped machine shop in our UK facility and work closely with a list of approved sub-contractors to offer global manufacturing solutions.

Specialist operations

In addition to CNC/EDM manufacturing, we have developed and manage a wide range of complex supply chains for specialist operations. Examples are:

Electrical feedthroughs for packaging applications
Diffusion bonding for applications requiring internal cooling channels
Cutting and polishing processes for optical applications.

Our experts are available to work collaboratively to develop a supply chain to support your project.

Finishes and coatings

We offer a wide range of finishes and coatings depending on alloy and application, such as electroless plating, conversion coatings and light-absorbing coatings.

Contact us today to discuss your requirements.